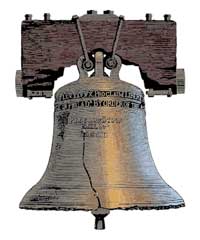 In order to form a more perfect inspection, you are invited to attend HomeGauge's free 1-day training class the day before ASHI's 2015 Inspection World Conference!
Get the best HomeGauge tips from the pros this coming January 5th, 2015 from 9am-5pm at the
Philadelphia Marriott Downtown
. This class is intended for interested, brand new, and experienced HomeGauge users. Inspectors who are attending the Inspection World Conference can attend HomeGauge's training for free, but must still register. For inspectors not attending the conference, the fee is $99 — however, that $99 fee can be applied toward a future purchase from HomeGauge.
Get more info online
or call us at 828-254-2030 to reserve your spot. Space is limited.
Some report efficiency topics covered:
Using auto comments to reduce comment writing time
Attaching comments at report start or based on styles & materials
Applying report auto fills
Creating duplicate sections on the fly
Merging reports
Using videos in your reports to explain complex issues
Rapid checkbox completion
Finding unanswered/incomplete items
Saving time with the HomeGauge Companion
We will spend some time during the training going over both the HomeGauge desktop software and the HomeGauge Companion. The HomeGauge Companion app is saving from minutes to an hour per inspection for many of our users. It is a huge time saver for photo/video insertion and data entry in your reports.
It can add up to hours a week in time savings.
How much is your time worth? Attend our training and see how efficient you can get!
Get more info online
or call us at 828-254-2030 to reserve your spot. Space is limited.
We look forward to seeing you in Philadelphia!
Now you can hammer out your own killer website with WordPress. Doing it yourself can save you money and you can do it on your own schedule (that's the best part!).
How do I get started?
Call us at 828-254-2030 — we'll need to know some basic info and the domain you plan on using (if you have one). Once we get your website installed, we will email you information on how to login to your website and get started. To make it even better, we'll provide a 2 month free trial of web hosting while you get started. If you don't have a website now, or are looking for a change, let us know!
I'm new to WordPress — help!
Watch our introductory webinar to see how you can create your own website with WordPress. WordPress really isn't scary once you start clicking around.
HomeGauge WordPress Webinar
Ah man, I thought I was going to have time for this, but now I'm too busy!
No problem, we can take over and give your website a Kick-Start! For $399 we will do the work to get your site up and running. Once it is setup, you can login whenever you like and make your own edits.
We are continuing our series of live webinars. Our last webinar, in case you missed out, was an open forum, where anyone could ask anything they wanted about HomeGauge. You can request webinar topics by sending an email to
shancy@homegauge.com
.
Visit our training page to see what's coming up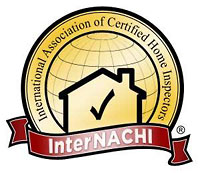 InterNACHI and Nick Gromicko
are still offering any HomeGauge Services user a 6 month membership to the largest association in the inspection industry! All you have to do is send me an email — russell@homegauge.com — and request it. This is for anyone who has not already been a member of InterNACHI.
If you
like us
on facebook, you will be the first to find out when our next HG Companion update is available. Plus,
like us now
...and
we will like you back!
Until next time,

Russell Buchanan
HomeGauge, President
russell@HomeGauge.com

828-254-2030