HomeGauge News Alert May 2011, Part 2
---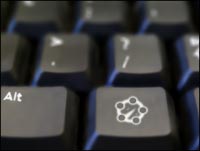 It's All About Marketing!

You and your competitor both inspect according to the SOP. So how do you stand out and get the job? Lowering your price is not the best way. You're not selling the same product, even though it appears that way to uneducated home buyers. In the end it's all about marketing, and marketing doesn't mean lowering your price. So how do you get the job? How do you grow your business at normal prices? The answer is providing better services, more services, and services the customer cannot get from your competitor.

HG Services presents the HomeGauge Network. The HG Network has a purpose and a common denominator to all parties involved — the inspection report. You, the home inspector, facilitate the processes involved during the real estate transaction. The HG Network includes an inbox which streamlines what happens "after" the inspection. The buyer, agent, or home inspector can initiate communication to all parties and can involve Service Providers (in your network) for estimates, repairs, and consultations. You and your network (HG Services) will streamline the agent's task of coordinating all parties, and with that, agents will flock to you, tell others, and your popularity will grow.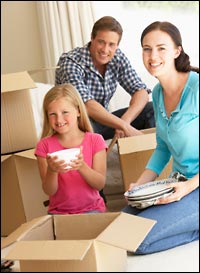 Keep the buyer at your report pickup page

We have created a dashboard for home buyers to encourage them to stay after picking up their report. We have found that buyers, once they become homeowners, like to return to view the report again. You want them to stay so both HG and your company can make them repeat customers and offer them more services. HG will let you decide which services we can offer them, but you can offer them more services to make them long term customers. Their landing page can help you do that.

Think about it from your customer's perspective. They did an inspection with you and you uploaded the report. They go through an automated report delivery validation. For many of you, the email link takes them to your website, where they sign in and view the report. They immediately have access to the inspector, the agent, and below the report, local service providers (tradesmen) that have been "Gauged" or rated by buyers just like them. The buyer is encouraged to come back again and again. Here we can offer them other services (you can opt in or out on each program) and establish a lifelong customer that uses you and your network for their home related needs.

Other services you can offer your customers through TRM (Timed Released Messaging) will be limited to your own imagination — the sky is the limit. Once the HG Network is out and you have your network put together, HG has several marketing ideas that will create interest among buyers to use a HomeGauge Network Inspector in order to get a specific benefit. Another idea will start with a real coupon the buyer gets with an inspection that can be traded to a Service Provider for their coupon offer. This HG coupon can be traded around in the network and can eventually become an entry in some exciting prize drawings.


The Inspector as the "Home Manager"

The inspector is becoming the full service home manager, starting with a home inspection, evolving into a long term consultant. You can have continued business beyond the typical one-off inspection. Congratulations! It's a good time to be in the HomeGauge Network!


Until next time,
Russell Buchanan
HomeGauge, President
russell@HomeGauge.com
828-254-2030