HomeGauge News Alert May 2014
More Megabytes | HomeGauge Subscription | Business Scheduler Updates | HG Tips | Videos
---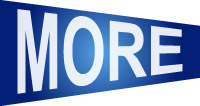 Data storage prices have come down and we're passing the savings on to you! We've increased our standard upload file size limit by 50% — at the same price! Our new standard upload limit size for one report document upload is 15MB (previously it was 10MB). That means 50% more space for videos and high resolution photos, at no additional cost to you!
We're doubling down on our cloud transfer limit too!
Previously it was 100MB per report, but we're doubling it to 200MB! That is one long upload (see the tips below on decreasing transfer time), but it will give you more flexibility than ever before in moving reports between devices.
What if I'm paying for additional upload space already?
If you're paying for an additional 5MB already, that means you're now getting 20MB per report document upload. However, if you only need 15MB, you can go back down to the new standard limit and save some money!
What do you do with all that extra cash?
Send our support team presents, they deserve it!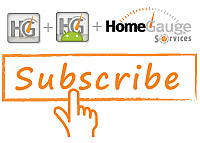 Get HomeGauge 5, HomeGauge Companion and HomeGauge Services all bundled together for one low monthly price! Now it's easy to start using HomeGauge or get additional inspectors up and running in your business! For only $59/month, the brand new HomeGauge Subscription includes the latest versions of HomeGauge Software and HG Companion for Android (iOS coming soon), plus the HomeGauge Services, which includes cloud transfer, cloud backup, report storage, video in the report, expanding pictures in hi-res, upgrades, TRM (Time Release Messaging), report delivery, scheduling system, social media marketing, and more!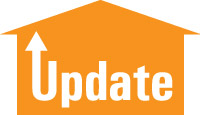 We've been busy behind the scenes blowing the dust off the Business Scheduler. This week we put out a big update. This update is mostly behind the scenes stuff, fixing issues people have been having, especially with multi-inspector companies. One usability improvement in this update is in the scheduling interface. This was previously set up in a tab format, but now it is all on one page. This makes it much easier to understand and it should work much better for people who embed it in their website or use it on mobile devices.
What's next for the Business Scheduler?
Down the road we plan on adding some new features, like exporting appointment data to Google Calendar, editing reminder emails, editing SMS text messages, and more. Remember, our Business Scheduler is included as a part of the HomeGauge Services (no per report fees).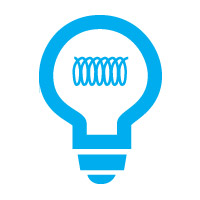 How can I speed up the cloud transfer on my Android HG Companion?
First, for the best speed, make sure you are connected to a wireless router and not relying on your cellular connection. This is also important to watch out for if you have a limited data plan. If you want to only allow data transfer from HG Companion when connected to a wireless router, go to the HG Companion Home screen, click on the Android menu, choose "More", "General", and check the box to "Only Allow Internet Connections over WiFi". Second, and this is more important now that our cloud transfer allows up to 200MB, make sure your pictures and videos are set to a reasonable size. HomeGauge recommends setting your Android camera software to take pictures at 1 Megapixel or less. A picture resolution of 640x480 (VGA) is still completely adequate for an inspection report and will make your cloud transfers go fast. If your device's default camera software won't go to that low of a resolution, you can install a 3rd party camera application. Video should be set to 320x240.
I know I have a HomeGauge license, but where do I find it?
We get this question from time to time, especially when our users get a new computer and need to setup HomeGauge on it. Your license key can be found on the HomeGauge.com Dashboard. Just login to HomeGauge.com, go to "My Dashboard", then click on the "Account" tab. From there, click on "My License & Services". Scroll down to find your license keys and software activation information.
AND DON'T FORGET:
with our built-in backup and restore feature, you can have all your info on the new or repaired computer in 2 minutes or less! Another great reason to use HG Services!
Need more help activating your HomeGauge Software?
We have short videos online that walk you through the process.
Activating your HomeGauge Software
Activating Your HG Companion
Finally, you can cancel Netflix.
HG Webinar: Introduction for New HG Users
HG Webinar: Using the HG Companion hosted by Russell
HomeGauge Workshop with Russell (part 1)
HomeGauge Workshop with Russell (part 2)
An Introduction to WordPress
More Videos at HomeGauge's YouTube Channel
What about the HG Companion for iPhone/iPad?
We're sending it off to Apple's App Store for approval this week. (Really, not pulling your leg or nuthin'.) We're hoping for a quick approval process, although this process can sometimes take up to 2 months. We will let everyone know when it is available.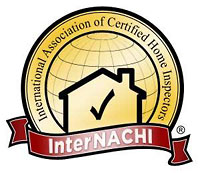 Pfft...
If you like us on facebook, you will often be the first to find out HomeGauge news and specials.
Like us now
...and
we will like you back!
InterNACHI and Nick Gromicko
have once again offered any HomeGauge Services user a 6 month membership to the largest association in the inspection industry! All you have to do is send me an email (russell@homegauge.com) and request it. This is for anyone who has not already been a member of InterNACHI.
Until next time,
Russell Buchanan
HomeGauge, President
russell@HomeGauge.com
828-254-2030