HomeGauge News Alert September 2014
Free BuildFax Reports | Cloud Transfer Update | Videos in Reports | Training & Conferences
---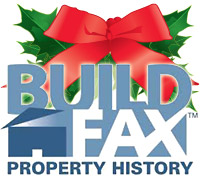 Seriously, free BuildFax reports!
What is a BuildFax report? It is a
Property Background Check
that can give you information on the construction history of a property. You can find out about permitted remodels, new construction, pools, demolition, roofs — it covers all the trades, mechanical, electrical, and plumbing. These reports can help you prepare before the inspection, and you can share them or resell them to your customers. You can also just use the BuildFax reports for your own knowledge to help you with inspections (without sharing them with the home buyers). And best of all? From now until Thanksgiving, they are free — you can get as many as you want and even resell them at 100% profit, since there's no cost to you. After Thanksgiving, the price to inspectors is only $5/report. That is more than 70% off the public price! This offer is available to any
HomeGauge Services
user, including trial users. HomeGauge is the only company with this special BuildFax deal! So, how do you use it? You can view the BuildFax reports right from your list of uploaded reports or you can search by address. BuildFax reports come as nice web presentations (html) that can be turned into PDFs if needed.
To view BuildFax reports alongside your uploaded reports
Step 1
: Set the BuildFax icon to show on your List Reports Page.
Visit the
BuildFax Page
on HomeGauge.com (login required) to turn on this option and to read more information. After this option is turned on, you will see a BuildFax icon next to each uploaded report on HomeGauge.com.
Step 2
: Hover over the BuildFax icon next to one of your uploaded reports.
The preview popup will let you know if permits have been found for that address. To view the full report, just click on the link. After you get the full report, it will show up alongside your uploaded report. These reports are free until Thanksgiving this year.

To search for a BuildFax report by the property address
You can look up any address, without an uploaded inspection report, by using the page linked below. A link to this page can also be found on your HomeGauge Dashboard.
Try it out now!
Since this is a brand new feature, we'd love to hear your feedback. Let us know the good, bad, and ugly by sending an email to
russell@homegauge.com
(you can also reply to this news alert).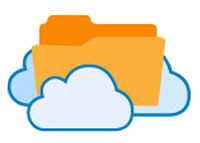 We just can't help ourselves.
The Cloud Transfers feature enables multi-inspector companies to transfer reports and templates between inspectors, without having to login with different user accounts. It also enables all users to view what is stored in their Cloud Transfer storage area, making it easy to see what is there and when their last backup was uploaded. To make this feature even more useful, you can now delete report transfers. This can help you manage your Cloud Storage content, since sometimes you may transfer multiple versions of the same report and want to reclaim some space for other report transfers. From your HomeGauge.com
Dashboard
, click on
Cloud Transfers
to use this feature.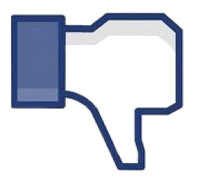 HomeGauge was the original and is still the leader!
Some of our competitors have started saying they have video too, by embedding videos directly in their PDF reports. This is fine, except these days most users view PDFs inside of their web browsers, which use their own proprietary PDF viewers. Videos embedded in PDFs do not work in any of these web browsers, and can only be viewed with the Adobe Acrobat Reader. Even worse, videos embedded in PDFs won't likely work at all on your customers' mobile devices — and these days almost 1/3 of all home buyers and agents viewing inspection reports are doing it on their mobile devices! But hey, don't worry, HomeGauge's html (web based) reports with videos will work on your customers' web browsers and on their mobile devices! PDFs can still be generated in HomeGauge when needed, but to get the most out of your report and to make your inspection report into an outstanding
Inspection Presentation
, we recommend using HomeGauge's default Web Presentation (html).
Dear PDF,

We're sorry, we know you're an easy target.

Love,
HomeGauge
We are continuing our series of live webinars. Our last webinar, in case you missed out, was an open forum, where anyone could ask anything they wanted about HomeGauge. You can request webinar topics by sending an email to
shancy@homegauge.com
.
Visit our training page to see what's coming up
Come see us at one of these shows, in person, we're kinda friendly
CAHPI National Home Inspectors' Conference
, October 2-4, 2014, Banff, Alberta
2014 Inspection Conference
, October 12-15, 2014, Las Vegas, NV
Training in Canada
We will also be having a one day training class the day before the CAHPI conference starts in Banff. Conference attendees can come to our training free. The fee for inspectors not attending the conference is $49.
Get more info
.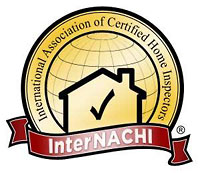 InterNACHI and Nick Gromicko
are still offering any HomeGauge Services user a 6 month membership to the largest association in the inspection industry! All you have to do is send me an email — russell@homegauge.com — and request it. This is for anyone who has not already been a member of InterNACHI.
If you
like us
on facebook, you will be the first to find out when our next HG Companion update is available. Plus,
like us now
...and
we will like you back!
Until next time,
Russell Buchanan
HomeGauge, President
russell@HomeGauge.com
828-254-2030