We will build your custom website in WordPress, the most popular and SEO-friendly platform on the web. Our team will get you up and running with original content and a unique site designed and branded just for you. HomeGauge offers a robust hosting package, SEO Builder, for those who want additional SEO services after the site is launched, or you can opt for our Managed Hosting plan. Contact us for more details about our plans and services.
Sample Websites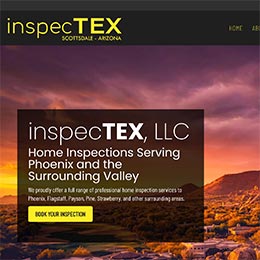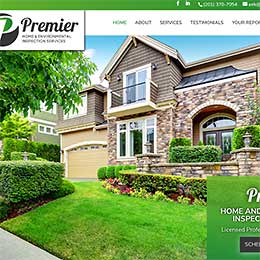 More benefits
We create original website content for you! We know you are busy and your time is best spent inspecting homes. We'll take care of everything for you by assigning a dedicated project manager, professional content writer, and web designer to your new website build.
Use a professional email address (i.e sales@mycompanywebsite.com). Includes virus and spam filtered email addresses.
Have buyers and agents come to your website to schedule an inspection and pick up the report! (requires a HomeGauge Subscription)
Once your website is setup, you can edit it yourself! Add as much content as you like! Add pictures, sample reports, links, and more!
HomeGauge support! Get the same quality support you expect from our Web Services team for your online business needs.
"I've been a HomeGauge customer for a few years and I recently switched my website hosting to HomeGauge. Kate did a fantastic job of building my site and getting it set up and running. I was paying way too much with my previous site and now I have the site I want for a GREAT price. Call HomeGauge, you'll be glad you did! "
MR Home Inspection Services, Inc.