HomeGauge News Alert December 2012, Part 2
HG 5.1 Hype | Training in Asheville | IW 2013
Happy Holidays! | See Our Special Offers!
---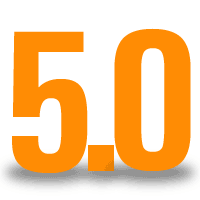 HomeGauge 5.1 Hype!

We are less than two months, one week, and ten hours away from 5.1. Even though it's just a decimal upgrade, it has several new features that are designed to streamline your workflow, based on feedback and suggestions from many of you. One of them is the biggest request...are you ready? It's the all-new HG Photo Locker for automatic storage of your pics. Now store all your pics in the report folder, regardless of whether or not you used them in the actual report. These photos are stored at about 1MB each, which is more than big enough to give you a sharp 8x10 if needed. Additionally, we're improving image clarity for when your customer clicks on pictures for zoom (online reports only). Talk about setting your company up for stand out status! We've also added many cool photo editing features. This high resolution zoom feature and the HG Photo Locker will be automatic and will refine the inspection industry reporting systems standards to an all new level! I will share more features of HG 5.1 that are certain to save you time in the next issue.


HomeGauge Training January 18th!

We're having a 1 day training event here in Asheville, North Cacalacky on January 18, 2013. It's at our office and we can seat around 20. The cost is $99. We have 9 paid seats so far, so call now and reserve your seat for a review of HG 5, the HG Companion, and the HG Services. Call and ask for Shancy to reserve your seat! C'mon out y'all! 828-254-2030


Inspection World 2013

Inspection World 2013 is hosting its annual event in Las Vegas baby! Sean, myself, Mike, and Shancy will be there. You should come too and write it off on your taxes! Come, bring your wife, or leave her at home and get a tattoo with your friends. Either way, we hope to see you there! www.inspectionworld.com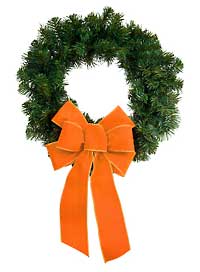 Happy Holidays!

Happy Holidays! I know many are fortunate, warm, and comfy this season, and I know that some are not. Some are wishing they could get their child something, but are in very hard times. Whether you celebrate this season from a religious point of view, or whether you just love humanity and believe we are our brother's keeper, please reach out to one person or charity if you can. It will make a difference!

Happy Holidays to all races, creeds, religions, and good ole folk!


Special Offers

HomeGauge is offering a special discount from December 26, 2012 to the end of the day on January 2, 2013.


Anyone who pays a year's worth of HG Services ($300) during the sale period above will automatically get their report limit size upgraded from 10MB per report to 15MB per report for one year ($150 value) free! Plenty more room for those longer videos!
Purchase the HG Companion for only $99 (Regularly $199).
Purchase a second license of HG Companion for $50 (Save $49).
These offers are only good for the dates above and will not be honored past January 2, 2013. So, if you are reading this before this offer expires, you should take advantage of it! Call us to purchase any of these special deals at 828-254-2030!
HomeGauge will be closed December 24th, 25th, and will be light on support staff until January 3rd (closed January 1st).
Until next time,
Russell Buchanan
HomeGauge, President
russell@HomeGauge.com
828-254-2030