HomeGauge News Alert July 2017
HG Companion Update | CRL Insights | HG Webinars | Websites | Training | Conferences
---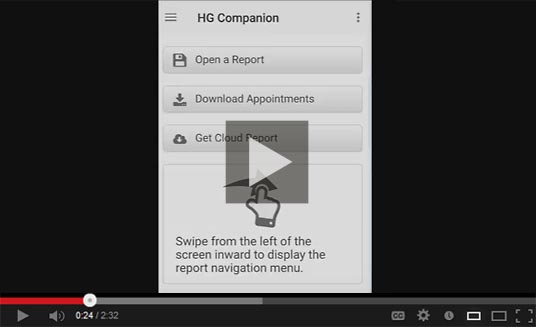 It's time — the HG Companion update will be released tomorrow, August 1, 2017! This version is worth the wait, as
we've added great new features
to make your job easier. What's new? It's a pretty long list, including a new light/dark background option to make it easier on your eyes, revamped navigation, the ability to download appointments directly to your device, removal of the old Android menu (the HG Companion now only supports Android 4.4 or later), bug fixes for newer versions of Android, and more. We encourage you to take some time and
watch the video
to see what's new and how to use the latest features before tomorrow's release. Please note that this update is for the Android version only. If you would prefer not to get this update right away, you will need to turn off automatic app updates in the Google Play Store's settings on your device.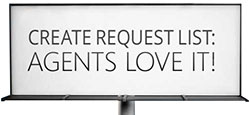 We have another goody for you this month —
CRL™ Usage Insights
.
You may have already received some email notifications when your customers have used HomeGauge's
Create Request List™
feature, but now you can get some nice statistics too! Login to your HomeGauge.com Dashboard, click on
Business Insights
in the menu, then choose
CRL™ Usage
. You can click on the date field to pick a range and a CRL™ usage report will be generated for you. If you are the owner or manager of a multi-inspector company, you can break it down by inspector as well. We have also added a CRL™ link that will show up by your uploaded report document in your regular uploaded reports list when a CRL™ has been created for it.
CRL™ is the original
, fastest, and easiest way to create a request list that agents can attach to their repair addendums. Don't accept any sub-par copycat alternatives — this is one of those occasions where the name brand version matters. CRL™ is patent pending and has even more great features in the works, so stay tuned.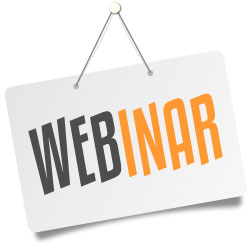 Whoa, so many things at once, HomeGauge just gives and gives and gives.
Attend a free HomeGauge webinar
to get a chance to learn how to use HomeGauge's features and ask your questions. We are presenting different topics every week and record them for our
HomeGauge YouTube Channel
so you can view them at your own convenience. Not seeing a past or future webinar on the topic you're interested in? Email your ideas to
support@homegauge.com
and we will add them to our list. We are excited to hear your ideas for new webinar topics! Our upcoming webinar schedule and signup links can be found here:
HomeGauge Live Software Training
Previously recorded webinars
Basics of using HomeGauge Home Inspection Software
HomeGauge Report Writing Speed Tips
Using HomeGauge Payments & Invoicing on your Dashboard
Using HomeGauge Appointments on your Dashboard
Multi-inspector HG Dashboard Features
Sign up for upcoming webinars
Basics of using HomeGauge Inspection Software
— August 10th at 1pm EDT
HomeGauge builds more than just the leading software for home inspectors —
we also build the best websites!
Unlike other web design companies,
we specialize in creating websites for inspectors
like you. This means we know all the industry-specific language and what your clients are looking for when they visit your site. HomeGauge designs professional, custom websites for all home inspectors, whether you use our software or not. All sites are fully responsive and work beautifully across all devices — computers, smartphones, and tablets.
HomeGauge Software users can add special features to their site such as a customer
report login, HG testimonials, and the HG Appointment Manager
at no extra charge! Sending customers directly to your website to access their reports helps drive traffic and gives you an opportunity to market to agents.
Our sites include original content written just for you
by our team of professional web content writers. Your content will be tailored to you and your company, and we write the content to not only be user-friendly for your viewers, but for search engines to easily index your website. Take advantage of our SEO Primer and SEO Builder programs to further increase your visibility across the web. Take a look at our
sample websites
below and contact the HomeGauge Web Department at (828) 254-2030 ext. 2 to get the ball rolling on your new, custom website today!
View HomeGauge's Sample Websites

Come to our next 3-day HomeGauge training class on September 27-29, 2017 in Asheville, NC to learn how to cut down on your report writing time and explore all the features of HomeGauge 5.2! In addition, we'll go over the latest 5.2 updates to the Android version of HG Companion.
Call and reserve your seat today.
Cost for the class is $300 for the first attendee, $200 for each additional (multi-inspector firms only) and lunch is included. Call to reserve your spot today before it sells out — (828) 254-2030.
Live Training Details
We would love to see you in person at one of these upcoming conferences!
Southeastern Home Inspectors Conference - Atlanta, GA
September 8-10, 2017
Conference Details
FABI Conference - Fort Lauderdale, FL
September 16-17, 2017
Conference Details
InterNACHI/TPREIA Convention 2017 - Bryan, TX
September 21-23, 2017
Conference Details



Until next time,
Russell Buchanan
HomeGauge, President
russell@HomeGauge.com
828-254-2030