HomeGauge has tricked out some marketing for our
Create Request List
™
(CRL
™
) feature that you can use to get more tasty inspection treats. We have a live CRL
™
demo marketing page customized for you, the inspector, plus a printable page you can hand out to your agents.
HomeGauge is the house on the street that gives out full-sized candy bars.
CRL™ live demo marketing page
By popular demand, HomeGauge's live CRL
™
demo has arrived! We have a marketing page set up that you can send to your agents that includes a link to the live demo. Your agents can try CRL
™
themselves and see how easy it is to create their own request list directly from an inspection report.
Example generic marketing/demo page
Want your personalized CRL™ demo marketing page?
Get the link to your own CRL
™
demo marketing page with your logo and contact info. You can send your custom link to your agents to promote your services. Besides having your logo and contact information, the personalized version removes the inspector search field, so it is just for you! Your logo and other information gets pulled in from your HomeGauge profile.
Get your custom marketing page link
(login required)
Printable CRL™ marketing page
We've made a document you can hand to your agents to explain how CRL
™
can save them time and make their job easier. This has some of the same content as the marketing page on the website. There's an area where you can attach your business card to this page. This document is available on our website from the menu
More Tools > Resources
, or you can download it directly below.
Download (pdf)
|
Download (odt)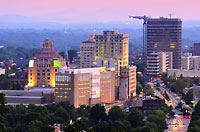 If you missed out on our last class, you'll be able to recover from your Halloween candy hangover just in time for our next class scheduled on November 9-11, 2016. We encourage you to attend this great 3-day HomeGauge training class to learn how to cut down on your report writing time and explore all the features of HomeGauge 5.2! Because of the holiday season, this will probably be the last class for several months, so don't skip this one!
Call and reserve your seat today.
Cost for the class is $300 for the first attendee, $200 for each additional (multi-inspector firms only) and lunch is included. Call to reserve your spot today before it sells out — (828) 254-2030.
More Information
In case you were too busy making your Halloween costume and didn't see it last month, you can now give your customers and agents the power to request an appointment right from your own website! The appointment can afterward be downloaded directly into your software to start up your report. You can take a look at our
September News Alert
for the full details.
How do I get the public appointment request feature on my website?
Go to the page linked below on your HomeGauge.com Dashboard. Turn on
Public Appointment Requests
and click on the
Save Settings
button. Once that is done, you will see some code that you can copy and paste into the html code of your website. That's it — not scary at all!
Public Appointments Settings
(login required)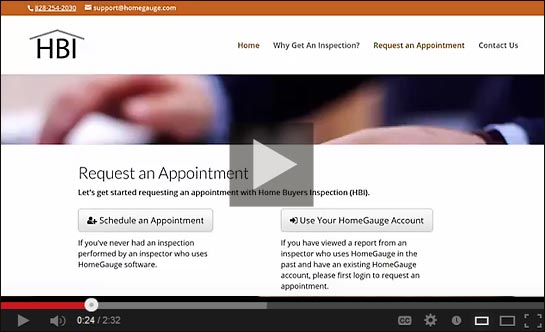 Don't forget that next month on Monday, November 28th, we will be having our one day only Cyber Monday Specials. As always, we will only honor these for one day and one day only. If you snooze, you lose. No complaining, no whining, no crying to your daddy. We haven't been able to renew our contract yet with Betty Rose Bull to run our Cyber Monday Specials, but if you think she should come back, let us know and we'll increase our offer!