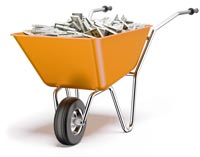 HomeGauge has released the best marketing tool in the industry! The Secret Weapon is out — and it's no secret now.
The Problem
Agents dread working on their repair addendum after receiving an inspection report. Some agents still type up and fax repair requests. Some agents include pages of the inspection report as their repair request, sometimes scanned or photocopied and hard to read. There are many methods and no standard.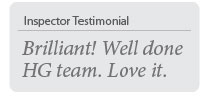 The Solution
HomeGauge's new
Create Request List
™
feature makes this process easy for the agent and home buyer! HomeGauge gives the inspection company's customers and agents the ability to use the inspection report to easily
create a Repair Request List for their Addendum or make a Project List
. After creating the Repair/Request List, it can be simply added as an attachment to the agent's standard form that they already use.
How Does It Work?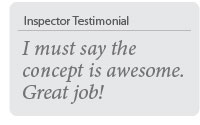 From the buyer's and agent's HomeGauge Dashboard, they can view their report normally, and they can also choose to
Create a Repair/Request List
. HomeGauge's Create Request List
™
feature is very easy to use and is engaging to the customer and agent, bringing a sense of progress and accomplishment as they create their list from the inspection report. This saves time, removes egos (agent to agent), creates a standardization, and we time stamp what requests were made and by whom — the customer and agent can work on the same Repair Request List! This reduces liability for the agent, buyer, and seller by establishing an ID and history in the creation of the document.
Agents are loving it!
We have a patent pending on the process and your buyers and agents can use it for free if they use you for their inspections!
Watch the video below to see how it works for your buyers and real estate professionals.
Share this video with your real estate professionals and let them know that this feature is free when they use your inspection company!
Get the video link and email message to send to your real estate agents!
Testimonials From Our Beta Group
Just had my first face to face contact with a Realtor who has used the Create Repair/Request List: She told me that she loved it! She was able to use it as an attachment to the California C.A.R. form. She said it made that part of the transaction very easy. She's happy that she can only look through the summary if need be and not the entire report!
Me and my buyer loved this feature!! Thank you so much. We hate creating addendums and this feature is so nice. (Inspector): By the way... she told me the seller's agent was so impressed he is going to use me because of this feature!!! Thanks HG for marketing for me!
The secret weapon got me a new agent this week! One of my client's agents used this feature to negotiate with the seller/seller's agent. A couple days later, the seller's agent called and said she had recommended me to her sellers to inspect the new house they are buying. She loved the request list feature, and told them that mine was the most professional software she had ever seen! Thanks HomeGauge Team!
Final Notes
This feature is now on by default.
You can turn it off here
. You should sign in as a buyer to see how your report works when creating a request list.
This feature can not be seen by the inspector when on. You have to be a buyer or agent signed in to see it.
This feature will work great with your report if you use a Summary and only put Summary items in the Summary. If you do not like the way the feature presents your report, please call us or email
Russell@HomeGauge.com
and we will suggest some changes to your report in order for this feature to work better.
More information and marketing tips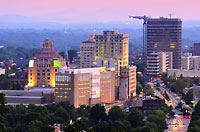 Two. Seats. Left. That's it!
This training is all about speeding up your report writing and taking advantage of the advanced features of HomeGauge. And while you're here for training, you can meet other inspectors from all around and explore what Asheville has to offer.
Call and reserve your seat today.
The class is being held
April 6-8, 2016
. Cost for the class is $300 for the first attendee, $200 for each additional (multi-inspector firms only) and lunch is included. Space is limited, so call to reserve your spot today — (828) 254-2030.
Bonus: Learn how to edit your own website!
On April 5, 2016, the day before our 3-day training class, we're having a full day class just about WordPress websites. We'll start with the basics, such as how to modify your website content — add/edit pages, add new photos, update your menus — and move on to advanced topics such as working with themes, image galleries, and setting up your site for SEO. This class is a bargain at only $99. Anyone can attend.
More Information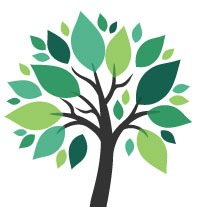 Social user groups are growing organically by HomeGauge users!
Facebook:
Frank Rotte and Scot Baker, both HG users, have created a friendly HG user group on Facebook. It is managed by Frank and Scot and is a great resource to get help from other users! Visit the
HomeGauge Users Group
. Frank is also the winner of the
InterNACHI HomeGauge Report Contest
.
LinkedIn:
Jay Otis has created a HomeGauge forum on LinkedIn and invites users to join.
HomeGauge LinkedIn Group
LinkedIn:
Glenford Blanc has also created a HomeGauge forum on LinkedIn and invites users to join.
HomeGauge Users LinkedIn Group
InterNACHI:
InterNACHI hosts a dedicated HomeGauge forum. It's a great place to interact with other inspectors and talk about HG.
InterNACHI's HomeGauge Forum
HomeGauge:
Our own
Support Center
is growing and is a great resource. We have also been monitoring support to help with emergencies outside of office hours.



Until next time,
Russell Buchanan
HomeGauge, President
russell@HomeGauge.com
828-254-2030