HomeGauge News Alert February 2013
HG 5.1 & HG Companion Updates | HG Training | Upgrade Special
---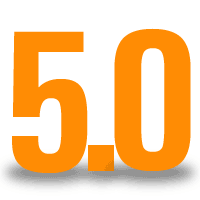 HomeGauge and HG Companion Updates!

Version 5.1 will be here before spring and we will be giving it out to our beta list soon.

Important news!!
The update for the HG Companion will be released at the same time as 5.1 for Windows — it will REQUIRE you to upgrade your Windows version of HomeGauge to 5.1.

If you have your Android device set for auto-updates, which most of us do, your HG Companion will automatically update, but you will also need to update your Windows version of HomeGauge to 5.1. The updates are free, but the Android update will require you to update your Windows version of HomeGauge to 5.1 or your pictures will not display properly. In 5.1 we added a picture storage capability for those "extra" pictures many inspectors take. This means that you will need 5.1 on your desktop in order to see the pictures you took using the HG Companion when it updates. We will announce the update on the next News Alert, so stay tuned!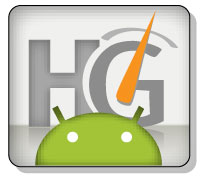 Features and Fixes in HG Companion

Many of you have been using the HG Companion with zero trouble, depending on the device you use. However, others have had annoying compatibility issues on certain devices with the camera, pictures, locking up, etc. We have resolved these issues in the 5.1 update (ahem... clears throat while loosening collar), and we want to apologize to those of you who were inconvenienced. Thank you very much for your patience and we ask you please try it once again when 5.1 is released.

More Features Added in the HG Companion Update


| | |
| --- | --- |
| | Use any camera software you want! Not only the camera software that came with your Android device, but any 3rd party app out there too! Warning: We removed our HG Camera settings that sized the picture for you. We still do it with the Windows software, but only after it gets pulled down from the Cloud. This means that you will need to lower your default picture size (under the Settings on your Android camera software) or else you will be having a very long wait while transferring to the Cloud. Usually the lowest setting on your camera software will be more than enough. |
| | Auto Report Fill added! Now bring the power of the HG Desktop to the HG Companion. Use Auto Fills you create to fill out the report (or parts of it) automatically! |
| | Faster Interface! Our new "Quick Menu" gives you more choices with one click! |
| | Faster navigation! Remembers what item number you were on for less scrolling! |
| | Automatic Restore Button! Hopefully this won't be needed, but you can now restore a locked up report to the last back up with one click! |
| | Send emails or texts to your customer or agent straight from the report (if your device is a phone). |
| | Map the inspection address on your phone straight from the Report Info screen. |
Remember!
Once you upgrade the HG Companion to 5.1, you must update the Windows version of HG to 5.1 as well. Both updates are free.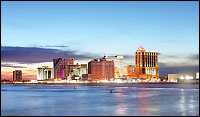 HomeGauge Training (2 Days) in Atlantic City!
We will be using the new HG version 5.1 and the HG Companion (not required to attend). Come to the main event (
register
) and get in free to our 2 day training. What I like about the AC show put on by Mike Casey, Kevin O'Malley, Brian Hannigan, and many others working together, is that all orgs are welcome and they work together to put on the best show in the industry. ASHI, NACHI, NAHI, and new guys, as well as state licensed inspectors, will all be there. Come to the show and afterwards get some intensive training for 2 days on HomeGauge version 5.1 and the HG Companion. Note: if you plan to come only to the HG 2 Day training, there is a fee if you don't attend the
main event
. Contact us directly (ask for Shancy 828-254-2030), so we will have you on our list of attendees.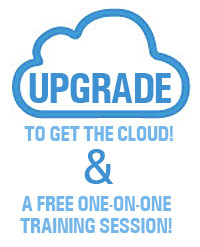 Upgrade Special for all Version 2, 3 and 4 Users!
Now, more than ever, if you have considered upgrading to the latest and greatest — now is the time! For $300 we will upgrade you to Version 5 and give you a full year of HG Services! Use the Cloud (no more wires) to transfer reports, Get Automatic Backups of all your settings (for when your computer crashes or when you replace it), Video in your report, TRM (Time Release Messaging) for marketing to your buyers and agents, and even more with HG Services.
Special offer:
Buy the upgrade and get a free 1 hour one-on-one session over the phone with Shancy here at HG. She will use a checklist to help ensure your software is upgraded and all your reports, templates, logo, agreements, etc. are in place. She will walk you through it remotely on your computer screen! Use our support team (Kate, Jennifer, Tracey and Shancy) to get you up to speed fast with free support! Now is the time to get updated! Your competition is using Version 5! You should be too! Call now 828-254-2030.
It's a great way to start the year right!
Until next time,
Russell Buchanan
HomeGauge, President
russell@HomeGauge.com
828-254-2030