HomeGauge News Alert March 2012
Announcements | HG Cloud | HG Android! | Free 2 Day Training
---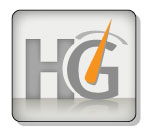 Android - HomeGauge 5 - Training and shows!

Exciting times are here again for HomeGauge'ers and their customers and agents! We are about set to release HG version 5 (the best release ever for HG), and the all new HG Companion for Android phones and tablets! We also have two trainings coming soon in Asheville, NC and at the Casey O'Malley show in Atlantic City, NJ!

HomeGauge version 5 release date March 17th! Get ready for the most powerful inspection software upgrade... HomeGauge version 5! It includes many enhancements to deliver the best looking report in the industry! We have refined all print formats and choices for a visual impact. You will have the best looking report in your town! For those that use the HG Services upload feature, you are in for a bigger surprise. You are now going to be able to deliver an Inspection Presentation! Expanding pictures, floating content tab, better looking reports and... VIDEO clips! Give your customers and agents a truly lucid experience with visual impact like never before! Give them an Inspection Presentation.

In just days you will receive another news alert featuring HG version 5 and all its splendor! Stay tuned!

Note: HG subscribers and anyone who has purchased HG in the last 6 months prior to the March 17th release date will receive this powerful version free! HG users not in HG Services can get this upgrade for $300 — this will include a year's worth of HG services free, with the new HG Cloud and the Inspection Presentation that HG Services provides. Buyers and agents can save the report to PDF from the website, so why not send it as a presentation with expanding pictures and embedded video? Have the buyer and agent come to your site to pick up the report!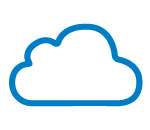 HG Cloud to be included in HG Services

The HG Services Cloud feature will be released on March 17th and it's free to HG services subscribers. Many of you know that we have never raised our prices for HG Services in all these years, and we keep adding features to it for free. Now the Cloud feature is included at no extra charge. Use it to transfer your report from one Windows computer to another, or to and from the Android HG Companion (for Android phones and tablets) to a Windows computer or Mac that uses Windows. The cloud as they say... just works.

What's the cloud? The cloud wirelessly sends your report to your HG Services account. Then you or your office staff can pull it down to another computer to complete and deliver/upload. You can also backup your HG software settings ( templates, company logo, print documents...) in the cloud. This is a huge time saver when setting up HG on a new computer.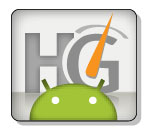 New Product Release March 17th!

HG Presents: The HomeGauge Companion for Android! Its release is just around the corner and it is time to save "Tens of Minutes" off your inspection! Whether you use an Android smartphone or an Android tablet, the HG Companion will cut time off your inspection reporting! (A built-in camera with flash on the Android phone or tablet is highly recommended.)

Features include automatic picture placement that drops in pictures where they belong! Use the Android HG Companion to complete the whole inspection, including video clips! It also takes advantage of Android's superior Voice to Text capabilities (if y'all don't talk like me that is). You can also log audio keywords at each item for those that want faster inspections without jotting notes — and plan on putting the report together later. Finish on site or finish later, but finish faster!

Look for another news alert in a few days for announcements about the beta release for those who just can't wait.

Cost: $199 for the Android HG Companion software.

INTRODUCTORY PRICE for one month only! Only $99 from now until April 17, 2012.

Call to pre-order today at 828-254-2030!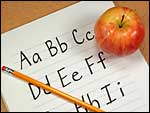 FREE 2 Day Training!



Normally $295 or more, our training is being made available to those who want to come to Asheville, NC or in Atlantic City, NJ.

We will cover basic and advanced topics over two days, so bring your Windows laptop or tablet, charger and questions! It is recommended you watch our video tours prior to attending to allow more advanced feature training. Whether you finish on site or take it home — or whether you are new to HG or an ole Vet — I promise you will learn something that you didn't know that HomeGauge Software can do to save you time and money!

Asheville, NC Training April 5th and 6th. Please call to reserve your free seat and get more info. 828-254-2030

Atlantic City, NJ Training April — check the dates at inspectionconference.com. This inspection convention in Atlantic City is brought to you by Mike Casey and Kevin O'Malley. Come attend a great show, have fun and see why the Casey O'Malley conventions rock!


Until next time,
Russell Buchanan
HomeGauge, President
russell@HomeGauge.com
828-254-2030