HomeGauge News Alert March 2013
5.1 is here! | HG Companion Updates | HG Training | Final Notes
---



HomeGauge 5.1 is here! Several new features have been added to save you time and make it easier to create the best looking reports in the industry! It now includes the HG Photo Locker that eliminates the need to save extra pictures to a separate location. Now your extra pictures can be saved in your report folder without being in the report! If you use a camera card or cable, you can select all the photos in the filmstrip and click on the Photo Locker button to have them all copied to your report's folder. If you are using the HG Companion, then all your pictures are stored in the report folder automatically! With the new Photo Locker feature, if you previously edited a photo and saved it in the report, you can go back and re-edit the original, giving you even greater flexibility!

Many new improvements have been included in 5.1, even small things like nudging an arrow with the arrow keys on your keyboard. How about setting your own default tool (i.e. arrow or circle) when you first edit your picture? Do you want a left arrow more than a right arrow? Or would you like a square or circle when you first click on the picture? You can pick the default tool.

Some more cool features:

Photo Locker can be optionally uploaded with the report for backup
All photos are now saved as higher quality images for better online zoom
Faster photo loading — photo and video thumbnails now load in the background
Photos and video thumbnails now have mouse-over popups for file information
Right-click menu added to photo thumbnail view for common actions
Faster photo organizing with the ability to move pictures to the front or end of the report
New option to upload voice recordings for backup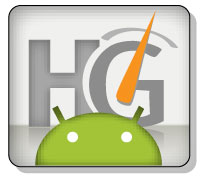 HG Companion has been updated too!
IMPORTANT!!
Once you upgrade the HG Companion you
must also upgrade the desktop to 5.1
. They work together and both require the update for your pictures to work (since we added the new HG Photo Locker).
This upgrade also requires you to adjust your camera's resolution or megapixel size on your Android device, otherwise you may be waiting a long time for huge files to upload to the cloud.
When we upgraded the HG Companion to 5.1, we removed the HG Camera feature (which caused trouble on some devices). Now you can either use the camera app that came with your device, or you can use a 3rd party camera app from the Google Play Store. Just remember to open your camera settings and change the resolution to a lower setting. One megapixel per picture is more than enough. Some devices have VGA (640x480) as a setting, which will work well too. Each device is different and some built-in camera software won't go below 6 megapixels (such as the RAZR MAXX) — which is too large — in which case you should use a different camera app! Remember that if you don't lower your picture resolution, then the process of transferring the report using the cloud could be very long. Check your camera settings and call us if you have any questions or want a recommendation for a different camera app.
New features in HG Companion 5.1 include:
| | |
| --- | --- |
| | Less clicks to take pictures, voice notes, or to enter comments! |
| | Email your customer or get a map to the inspection straight from your report (requires data service). |
| | Finger swiping your Styles and Materials is super fast. This is a great improvement suggested to us by an HG user. |
| | You can abbreviate your inspection items for faster viewing! |
| | You can turn off the comments to allow for bigger pictures during the Summary Review on your device! |
The many features make 5.1 the best decimal upgrade we've had in a long time!
Watch a video showing the HG Photo Locker and some new tricks as well as on the HG Companion!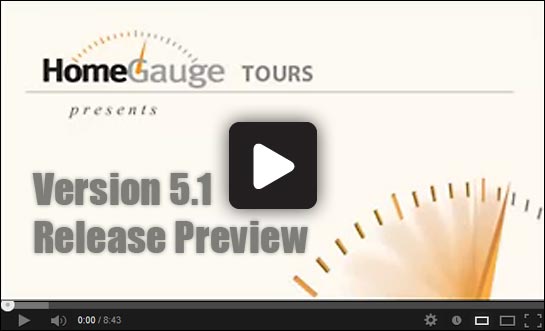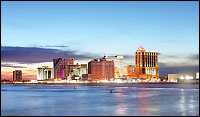 HG Training in Atlantic City, NJ this April!
It's free if you register for the big event with Mike Casey, Kevin O'Malley and Brian Hannigan at
inspectionconference.com
. If you can't attend the best inspection show of the industry, then for only $99 you can register for our 2 day training by calling Shancy at 828-254-2030. I'll be going over all of HG Software and Services including the HG Companion and 5.1 features! Don't miss it!
Final Notes
Joe Ferry to speak at NOVA ASHI 2013 Spring Seminar March 8, 2013.
If you can attend, I highly recommend hearing this attorney
Until next time,
Russell Buchanan
HomeGauge, President
russell@HomeGauge.com
828-254-2030