HomeGauge News Alert September 2012
Vegas Training | Specials | Word of Mouth | Videos in Reports | Shows | Tip
---
Two day training in Vegas Oct. 11th & 12th

2 Day Training next month for $99 in Vegas! 16 seats are already taken and we are filling up fast! If you are a paid attendee of the conference you get in our 2 Day Training for free! Call Shancy at HomeGauge 828-254-2030 and secure your seat (spouses free).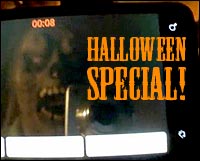 Halloween Special

We have a Halloween Special on HomeGauge 5 and the HG Companion! Purchase both for $844.00. It's like getting the HG Companion for free (save $199)!

Or, buy HomeGauge Version 5 for $695! That's $150 off the regular price and get 3 free months of HG Services!




Question: What's better than website SEO or advertising?

Answer: Word of mouth

Question: How can you get exposure to a few hundred friends of your customer per report? And free?

Answer: Your HomeGauge uploaded report now adds facebook, Google+, and more! All you do is enter your company's website domain and you could enjoy hundreds of contacts on each inspection you do! It can be set up in 1 minute and you don't need to sign up for facebook or Google+.

More powerful than any other advertising and...it's included as part of HG Services! Watch the video demonstration below: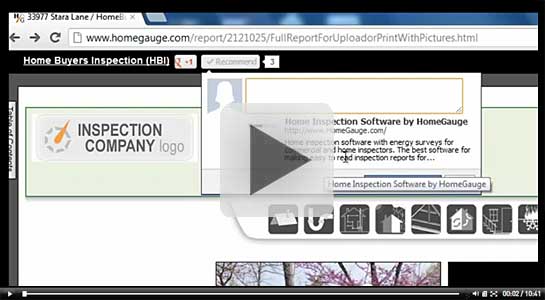 Market your business now with all agents in your area! Tell them you include video in your reports!

Make a sample report, make it public, and include the link in your email signature.

5 Video Clips to always include on every report! (about 10-20 seconds each)


1. Cover page pan
2. Attic pan
3. Crawlspace pan
4. Filter location and tip
5. Water shut-off location
More ideas: Garage door reverses, AC in operation/condensation, gas log/starter operation, thermal, drainage concerns, leaks, damage, FP damper operation tip, GFCI reset location, hydronic, gas water heater or temp tips, unique feature of the home, maintenance area tip, thermostatically controlled vent fan info, attic insulation opinion, loud disposer or dishwasher... and any defect you find!

Marketing Tip
Contact your agents with your new Inspection presentation! Here's a sample email you can edit for your own use:
Dear agent first name,

I just upgraded my inspection report to an "Inspection Presentation!" I can now include video in my inspection report! Also, you can click on the pictures and they will enlarge for better viewing! To add ease in reviewing the report with your client, we also have added a Live Contents Tab that stays visible while you scroll through the report! Other inspectors offer the same old report, but we now offer an Inspection Presentation! Click on this link to see and experience our new report. It is our goal at HBI Inspections to add value to your customer's experience. It is just one more benefit they get when they choose you as their agent when buying or selling their home! See my new Inspection Presentation here.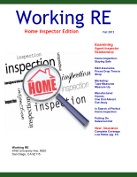 Working RE Print has been reaching a limited circulation of home inspectors for 10 years. Now, Working RE's new digital edition is exclusively for home inspectors and is the only magazine for all inspectors nationwide.
Tradeshows we are attending
• NAHI Conference (Myrtle Beach) September 14, 15th

• CREIA Conference (Palo Alto, CA) September 21, 22nd

• Inspection Conference (Vegas baby) October 8-12th

• CAHPI (Halifax) October 11-13th

• HouseMaster (Park City, Utah) October 11-14th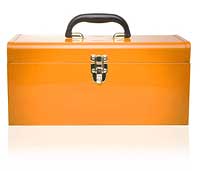 Tip of the month
Add a "smart-word" that turns into an entry box for unique data collection. Create an auto-comment that says: The serial number is *freeform* — what happens is the word freeform becomes an entry box for you to type in unique numbers.
Until next time,
Russell Buchanan
HomeGauge, President
russell@HomeGauge.com
828-254-2030